Some say that life is a journey.  One chapter of my life journey is working at Erasito for almost thirteen memorable years.
I joined Erasito on 14 May, 2007.  I spent one day in the Suva Office and was deployed to the Savusavu building project site the following day.  My first year in Erasito was mostly spent on project sites starting in Savusavu for the first three months, then to Vuda in Lautoka for another couple of months and I then completed the remainder of my first year in Sigatoka working on the Natadola water pipeline project.  My first year was like a blur, moving from one site to another.  These projects were all memorable and I enjoyed the experience of staying in different parts of Fiji.
The subsequent years took me into Project Management getting involved in the Suva Nausori Sewerage projects which continued with an array of civil and structural projects until my last year of tenure in the Company in February, 2020.  Each project was unique and came with its own challenges.  There are always things to learn when facing challenges which are particular to each project.  With almost 13 years of working in Erasito, I gained a lot of experience in contract administration, tendering and tender processes, contract documentation and cost estimating.
My journey at Erasito may have ended but there are priceless memories and great experiences to remember.  The annual Christmas dinner was such an event which we looked forward to, with the unique theme each year, exchange of gifts, Company awards, Company sponsored gifts to family members and the most awaited end of the year speech from the Director.  The yearly Company Getaway with our families and the fun activities are always something to remember.  I would like to thank Erasito for the opportunity to have been part of the Company's own journey.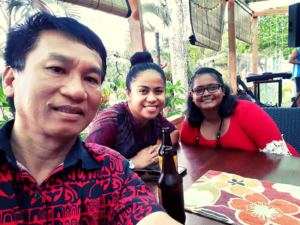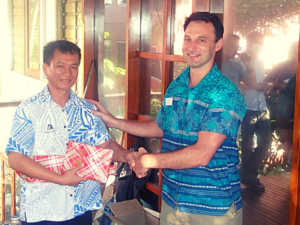 Author: Paul Briones
March 2020